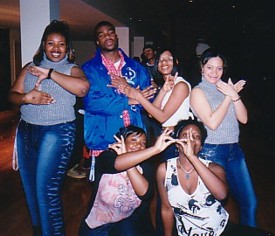 Our Charter
I created this club because I have been reading Arabesque Romance books for two years now. My favorite author and book of all time is One Special Moment by Brenda Jackson. I have a very long book list that I started about a year ago to keep track of the books I have read and what they are about. Now I would like to share my hobby for reading books with you and I hope we can all become friends by sharing our common interest.

History of Our Club

Our club was created January 2001.

Our Club Officers
My name is Amber and I'm the president of this club. The club was started January 6, 2001 and I hope that it will be a fun and successful one.